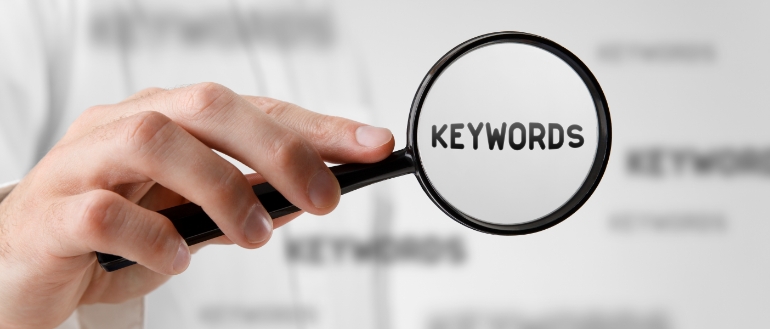 As a medical practice owner, in order to remain competitive and ensure that a steady stream of patients is constantly coming through your door, you need to confirm your website is being found and that it converts based on what type of information a prospective patient is seeking. In this post, the digital marketing experts at Firm Media will discuss Search Engine Optimization (SEO), how to prioritize keywords, and why getting these things right has never been more key to your practice's success.
What is Search Engine Optimization? And Why Do Keywords Matter?
Each year, Google handles over 2.5 trillion searches, with 46% of these searches conducted by prospective patients who are intent on seeking out a medical practice or provider who offers a specific service or procedure. Offering the simplest explanation possible, this means that if an individual is looking for "breast augmentation in Austin, Texas," and you happen to provide breast augmentation in Austin, Texas, your practice should be featured in Google's results. If this is not the case, we can confirm that it is likely that a prospective patient is ending up on one of your competitor's websites.
SEO Explained
Search engines like Google have been engineered to match a user's search intent. Therefore, the more relevant your website's information is, the more likely your website will be in the search results. Ultimately, it should be your practice's goal to ensure your website is high ranking, appearing at the top of the search engine results pages (SERPs).
This leads us to the prevalence of SEO in digital marketing practices. SEO is a series of techniques that are used to make content more visible in the SERPs—and one of the most important components of effective SEO is effective targeting of keywords.
When people engage in a search today, Google and other search engines will recognize the concepts behind the terms that are entered. Therefore, your medical practice must have website content as well as other online assets that naturally focus on the user's intent and address the needs of the person who is searching for information.
Creating Value for Your Practice with the Right Keywords
When you are deciding on which keywords to target for your medical practice, there are several goals to consider:
Boost your website traffic: If you have a well-designed website, but no one sees it, then it is not working as intended. Your website should represent your brand, be visible, and educate prospects on why your practice is the practice of choice.
Produce qualified leads: Website traffic means nothing if it does not convert. When a prospective patient finds something that is helpful on your website or in line with what they were searching for, then you want to inspire them to take action, i.e., fill out a contact form, call to schedule a consultation, etc.
Grow your revenue: Online search queries are very often the starting point for attracting new patients and growing your bottom line. When your approach to SEO, keyword selection, and website marketing are working in tandem, new revenue streams could be the result.
What Makes a Keyword "Good"?
Firstly, keywords are not one-size-fits-all, and what may work for one medical practice may not work for another. Just as your approach to medicine and patient care is unique, so too should be your approach to identifying what keywords to target and how they align with the type of patient you are looking to attract.
As such, keywords are evaluated on a variety of factors, including:
Search volume: This relates to how many people are searching for phrases related to a keyword on a monthly basis. If more people are searching for "nose job in Detroit" over "rhinoplasty in Detroit" then the former may result in more prospective patients landing on your website.
Keyword difficulty: This measures how hard it could be for a website to rank high for a specific keyword. Much of this has to do with the value existing content provides and the competition. It may take more time, money, and resources to rank for a more difficult keyword.
Strong conversion value: It is important to choose a keyword that is likely to lead to actual results, such as sales or engagement. This means identifying keywords that relate to search queries that indicate a prospective patient is further along on their buyer's journey or at the "bottom of the funnel."
Medical SEO Must Be Strategic
SEO and keyword research remain an essential component of the digital marketing strategy for any medical practice. High-quality SEO and keywords that take into account search intent will increase your practice's visibility, boost your brand image, and bring new patients through the door of your office.
In the next part of this series, we will dive deeper into how to refine your medical practice's SEO strategy, discuss non-local keywords, help you understand keyword research tools that are available to you, and convey why your website's content is vital to improving its web presence and visibility.
If you are interested in learning more about how the search engine marketing and SEO experts at Firm Media could help your medical practice, we welcome the opportunity to speak with you one-on-one. Reach out today and schedule a consultation. We are eager to learn about your SEO goals and devise a plan that enables you to realize success.