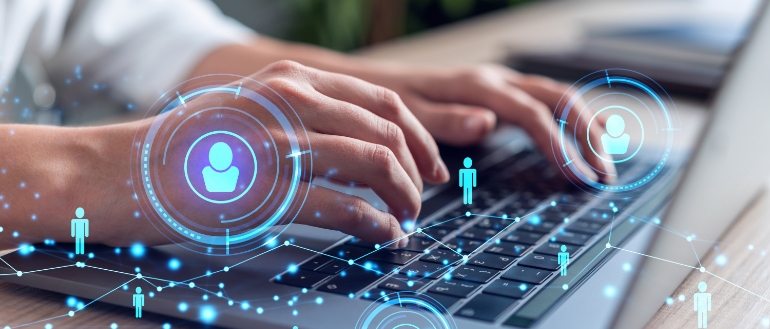 Towards the end of May 2022, Google announced that they were implementing a Core Algorithm Update to Google Search. As we discussed in our previous article about the update, Firm Media has been watching the changes closely to get a sense of what seems to have changed. We have noticed the following results from the update, and have implemented solutions to help overcome the challenges presented by this latest Core Algorithm Update to Google Search.
---
Strengthening Market Association
If you are a plastic surgeon who operates near the border of two cities or states, though you are located on one side of that border and therefore operate in one location, half of your patients may travel to you from the other side of town or neighboring state. The latest update has shown an increase in searches for the city you are practicing in and not the neighboring city or state.
We have noticed that Google Search seems to show preference to healthcare providers that are within the same city or region as the searcher, even if the searcher is closer to the border of a neighboring city or state line and therefore closer to a provider outside their city. This tendency is not a guarantee that one practice will always outrank another and it does not factor in rankings that might be awarded to a corporate provider with multiple branded locations. However, the tendency is still noticeable among practices trying to rank for Google Searches made within a new physical market.
The May 2022 Core Algorithm Update seems to have made this preference for local-first ranking even stronger. The largest changes to keyword rankings we saw among our clients predominantly tended to impact their secondary geographical locations. It therefore seems that Google Search is carefully reconsidering the areas that a healthcare provider's website claims to serve, increasing or decreasing rankings as it sees fit.
Our Solution
The key to improving your practice's ranking within a secondary geographical market is a strong semantic connection between your practice and your new market. In the past, we have used a sharp and direct approach to capturing traffic from new markets. However, since the update, we have found that a more balanced approach leveraged across all channels provides stronger results.
---
Search Intent
"Search intent" simply refers to the broad category of what people are looking for when they search online. Regarding the May 2022 Core Algorithm Update, the most relevant options are informational search intent (when someone just wants to learn more without any additional motive) and commercial search intent (when someone is examining different brands in their search for a product).
Before the Core Algorithm Update, a blog post could be written to attract multiple types of search intent without losing rankings. You could write a blog that was mostly informational but included a conclusion that built brand awareness. After the Update, blogs that tried to be anything other than informational seemed to lose rankings in Google Search to e-commerce sites.
Our Solution
The solution: write our blogs to be more informative! While we have always prioritized making informative content that focuses on people first, Google has recently released some guidelines to help us more carefully create blog content that is relevant to the user's search behavior!
---
Mobile First Crawling
For a long time, Google has been announcing that optimizing websites for a mobile experience was important. With the May 2022 Core Algorithm Update, Google seems to be mostly analyzing a website's performance on mobile devices. How a website performs on a computer is now significantly less important than how it performs on a phone.
Our Solution
Firm Media has always prioritized the mobile edge for our clients. We have taken care to improve our clients website performance on phones and tablets. The Update has merely stressed how important our work has been.
---
The Keyword Instability of "Health" Businesses
Upon the initial announcement Google made about the May 2022 Core Algorithm Update, the most important finding that we learned about through research and industry leading blogs, was the keyword volatility of searches related to the healthcare industry.
"Keyword volatility" merely references the degree of change experienced by keywords.
The volatility of keywords after the Core Algorithm Update was more than the average 1-2 ranking position that is common. Many keyword rankings changed by 9.4 rankings up or down on average. That is almost an entire Google page ranking worth of change. What's more, when comparing keyword volatility between business categories and between devices, searches related to the healthcare industry (such as "dental implants" and "breast augmentation") were the fifth-most volatile keywords on mobile devices. Their keywords were more likely to change more dramatically if someone was looking for a doctor on their phone.
Our Solution
The problem of keyword volatility for the healthcare industry seems to be less of a direct, intentional change made by the Core Algorithm Update and more of a result of the other symptoms reflected in the update. Our continuing work to strengthen the mobile site optimization of our clients, to clarify the intentions of website content, and to build relevant connections between businesses and the markets they serve should help stabilize keyword rankings going forward.
---
Firm Media Helps You Through All Updates
The May 2022 Core Algorithm Update presented its own unique challenges to helping oral surgeons, plastic surgeons, and other healthcare professionals maintain their successful keyword rankings. The SEO Department at Firm Media carefully monitored the situation to understand what those challenges are and what the right solutions for those challenges should be. We look forward to helping you stabilize and grow your online presence.