Our Partnership with Project Boon
Since the early days of Firm Media, one thing we have consistently pursued is the opportunity to make the world a better place—if not on a grand or global scale, then at least in our corner of Southern California. Our entire team has devoted their time and talents to addressing issues such as food insecurity among our friends and neighbors, most prominently through collaboration with Project Boon.

The Story of Project Boon
We started Firm Media in 2008, shortly before a historical financial collapse. Doctors and dentists weren't nearly as keen to invest in new websites or marketing strategies. So, we made it our mission to give back to the community and do some meaningful work. We offered to make a few websites for free, primarily for local non-profits, and developed a worthy portfolio.
It was ultimately due to our portfolio that we not only weathered the economic collapse but saw increasing growth for several years straight. Having built our company from a position of gratitude and positivity, we then wanted to turn outward in service to the community that had supported us. From this inspiration, Project Boon was born.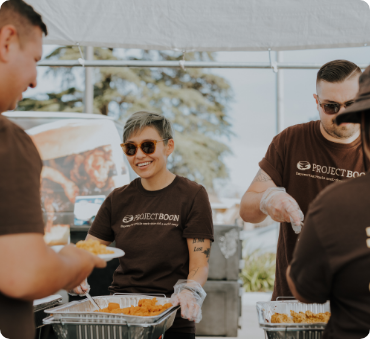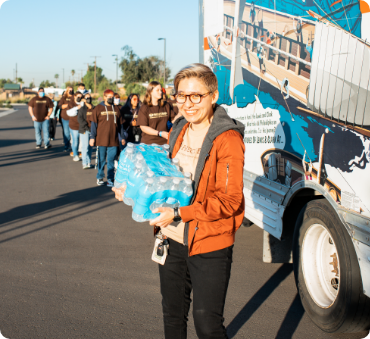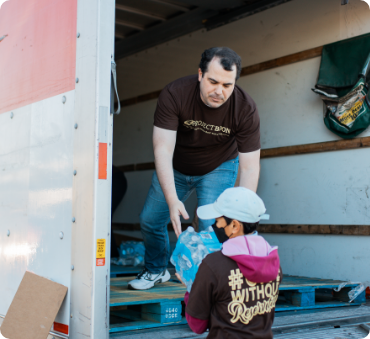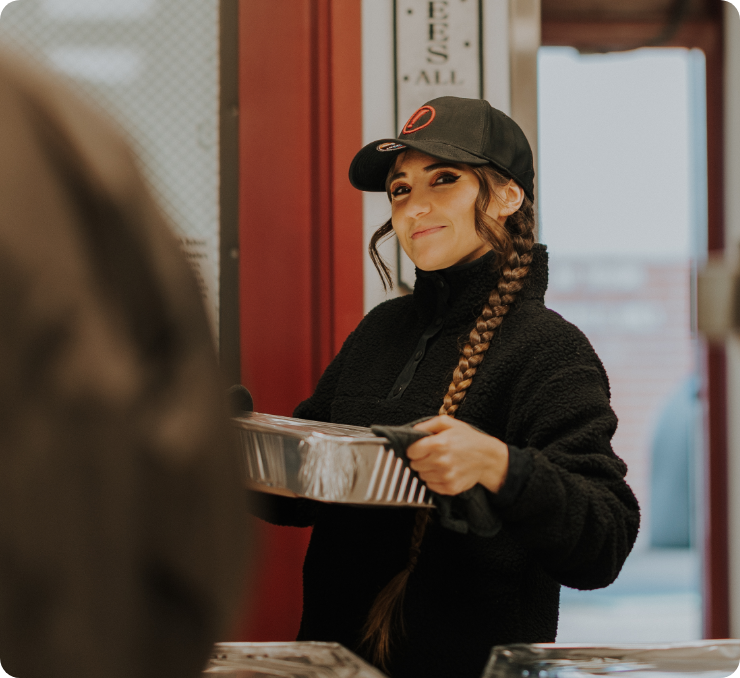 186,500+
Meals Distributed
38,040+
Volunteer Hours Provided
Project Boon at a Glance
Project Boon is our sister organization devoted to addressing food insecurity and creating volunteer opportunities in Southern California. Established in 2011, Project Boon has distributed hundreds of thousands of meals to local families, as well as backpacks, school supplies, Christmas toys, and groceries.
All of that has been possible through tens of thousands of volunteer hours and the support of local companies and organizations, including Hitch Burger, Hillside Community Church, Target, and more.
Firm Media is pleased to have an ongoing partnership with Project Boon, helping to create meaningful volunteer opportunities for large groups and entire offices.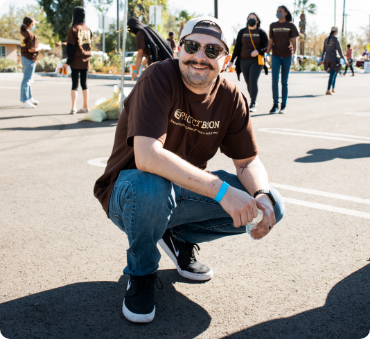 Our Work with Project Boon
One of the great pleasures of working at Firm Media is that our entire team is devoted to the mission of Project Boon, eager to pitch in and make a difference whenever opportunities arise. The Firm Media team has dedicated many hours to participating in Project Boon events, ranging from meal services to backpack giveaways. Whatsmore, each individual invests their professional skill sets in promoting Project Boon, developing social media posts, brochures, websites, and other crucial awareness-raising assets.
This collaboration extends beyond our employees. We've even had Firm Media clients get involved, by volunteering, providing giveaways for oral health supplies, and offering free health screenings here in the community.
---
Meeting the Mission of Project Boon
The Firm Media team has been instrumental to the success of Project Boon. It is our joy to partner with this local organization and to play a critical role in improving the lives of our neighbors. We are proud and endlessly grateful to all our employees who share in this mission.