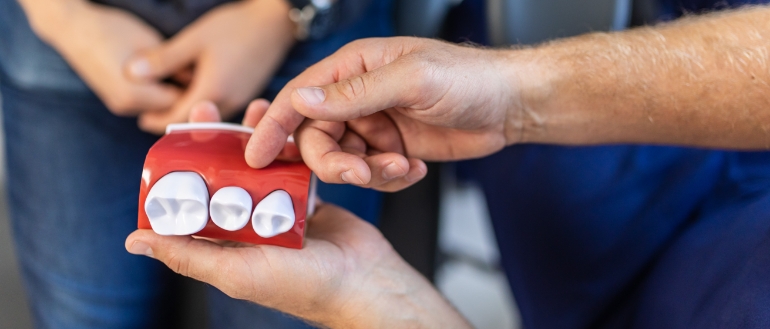 Whether you are a dentist or an oral surgeon, it's likely that part of your time is also spent managing the business affairs of your practice. Part of this work is dental marketing.
Houston and Dallas professionals focus on several objectives, including growing the number of patients they serve and promoting services for existing patients. However, they're often limited in their effectiveness.
Choose Firm Media for your dental marketing. Dallas and Houston providers partner with us because we specialize in promoting practices like yours. For years, we have helped dentists, oral surgeons, and dental-related companies reach their audience through effective online services.
Below, learn why practices trust internet marketers like Firm Media with their dental marketing. Houston and Dallas dentists are encouraged to get in touch with us to discuss their specific needs.
---
Saving Time
Promoting your practice on your own requires ongoing planning, implementation, and measurement. As a result, the steep investment of time is one reason that dental practices use a professional provider for dental marketing.
For example, Dallas and Houston practices that choose to handle web design on their own are potentially committing to hours of artwork, content development, architecture, and backend development. They are also responsible for keeping their websites up-to-date and online.
Stale content, incorrect information, or a downed site can hurt your ability to attract and keep clients. Working with an internet marketing company allows you and your staff to focus on providing great care to patients. We'll handle the website design as well as search engine optimization, social media marketing, and video marketing.
---
Limiting Costs
Whether it's the expense of publishing a newspaper advertisement or printing mailers, there's a cost to dental marketing. Dallas and Houston practices that handle this work often pay more than they expect because marketing isn't their area of expertise.
Transparency is essential to keeping an appropriate marketing budget. By working with a responsible internet marketing provider like Firm Media, you'll be able to understand the cost of your promotional efforts. You'll also get valuable guidance that steers you towards the right channels and tactics.
---
Protecting Your Investment
Effective dental marketing helps Dallas and Houston practices get a return on their investment. Spending X on a specific tactic should generate Y, and Y should be related to important business objectives.
Firm Media provides ongoing reporting and analysis to its clients. When you work with us, you will be able to see how a new website, social media campaign, or SEO are contributing to new patient growth or new revenue. These reports let you view where we are succeeding and where new opportunities are.
---
Moving Your Business Forward
If you are interested in learning more about dental marketing for your Dallas or Houston practice, give us a call, and we'll talk about what we can do together. Contact Firm Media at (855) 912-0573 and connect with us online at Facebook and Twitter.