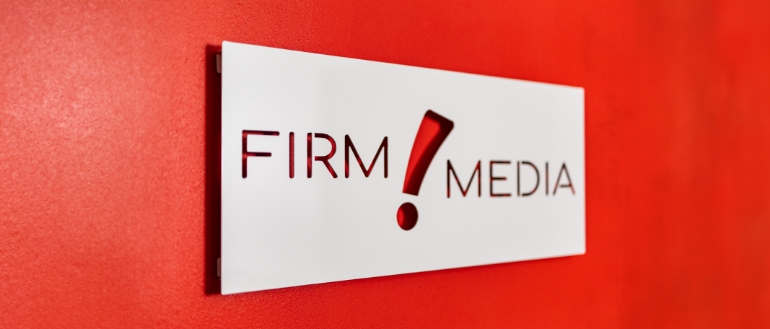 In the dynamic landscape of aesthetic marketing, success is defined by those who pioneer innovative strategies. Firm Media has continually been at the forefront of the industry, seeing what's next. To achieve a maximum return on investment at Firm Media, aesthetic practices should incorporate these four vital components into their marketing plans.
---
Custom Website Design
Firm Media excels in crafting websites that encapsulate the 'wow' factor. A pivotal element in achieving this is having a website that resonates with your specific audience. It exudes professionalism, showcases compelling before-and-after photos, delivers informative content, and provides a user-friendly appointment booking system. The key here is personalization, tailoring each website to the unique needs and brand of the practice."
---
Targeted SEO Strategies
In the digital realm, optimizing websites for search engines is paramount, and Firm Media's expertise shines here. In the aesthetic field, SEO plays a vital role in driving organic traffic and attracting potential clients. Leveraging this expertise entails in-depth keyword research focused on aesthetic treatments, ensuring that your clients' websites are perfectly optimized. Valuable, informative blog posts about various procedures, recovery processes, and expected outcomes can significantly enhance your client acquisition efforts.
---
PPC Advertising
Pay-Per-Click (PPC) advertising, when executed strategically, becomes a potent tool for generating revenue. With targeted keywords and demographic parameters, you can efficiently reach the right audience. The creation of persuasive ad copy that highlights the benefits of the services and drives potential clients to specialized landing pages is another specialty of Firm Media.
Explore Our PPC Advertising Service
---
Leveraging Social Media Marketing and Email Automation
In today's digital age, social media platforms and email marketing are your trusted allies in the pursuit of aesthetic marketing excellence. Social media offers a fantastic opportunity to engage with potential clients and showcase your clients' aesthetic work. Sharing impressive before-and-after photos, genuine client testimonials, and educational content about aesthetic treatments can create a profound impact. Running well-crafted social media advertising campaigns broadens your reach. Additionally, Firm Media advises harnessing the potential of email marketing to keep clients informed about special promotions, new services, and industry trends. Segmentation of your email list ensures that personalized content reaches different client groups effectively.
Explore Social Media or Email Automation
---
Cultivating Success with Firm Media
Firm Media consistently formulates comprehensive and cohesive strategies for our clients. These strategies don't just generate groundbreaking revenue; they also establish our clients as trusted experts in their field. Our commitment to adaptability, innovation, and continuous refinement of strategies guarantees unprecedented growth and revenue for clients in the aesthetic industry. Success in the ever-evolving world of digital marketing is a long journey, and Firm Media remains unwavering in its dedication to leading the way.