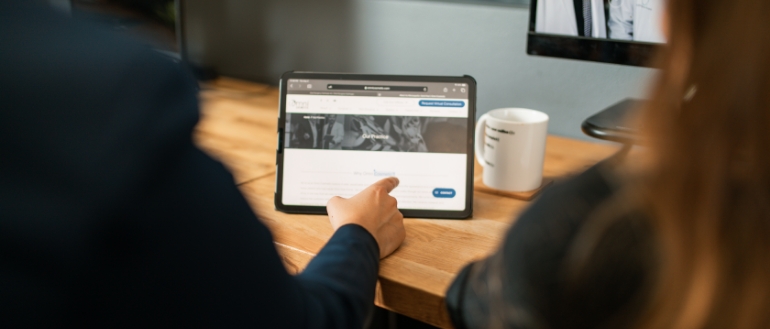 Within the competitive healthcare marketing landscape, medical practices make significant investments in creating brand-related content for use on their websites and other platforms, including social media, email, and blogs. While having a ton of content is great, content that is not consistent or aligned with your brand's goals might be doing little to advance your marketing endeavors.
Keep reading to grow your understanding of how consistent content can help you reach your practice's marketing goals.
Why Content Consistency Matters
Content that is high-quality, engaging, and consistent impacts your audience's decision-making more than any other technique.
Your prospective patients want to entrust their health and wellness to a practitioner who communicates trust, expertise, experience, and knowledge. And when they visit your website or view other digital assets, they seek to ensure these touchpoints are communicated consistently. When your branding reflects these points, you establish your credibility, instill trust, and strengthen your reputation. And you are much more likely to convert that website visitor into an actual patient.
So, What Does Consistency Mean?
The regularity of your content and how timely and updated it is directly influences your practice's credibility. Consumers, including your existing and prospective patients, are faced with thousands upon thousands of words of content each day. That content comes at them from every angle, including websites, social media, emails, and advertisements. Because of this, it is easy for a brand's message to get swallowed up and overlooked if the content they produce is not frequent, high-quality, interesting, or attractive enough. You must guarantee that the content you are pushing out helps you remain top of mind with your audience.
In addition to that last point, the search engines themselves, including Google, are less likely to pay attention to your website if the content is old, outdated, or irrelevant. Google will reward a site that features content that is regularly updated and relevant to a user's search intent.
The Benefits of Consistent Content
There are plenty of benefits to ensuring content consistency and updating your website's copy regularly, including:
Trust and authority building: When your website offers updated and first-rate content, you may be rewarded with a higher domain authority assignment. Your practice will build a reputation with your patients and prospects and become known as a subject matter expert.
Enhanced lead generation: When your brand's content is informative, answers questions, and appeals directly to the needs of patients, your website, email outreach, social media, and other forms of digital marketing will generate more leads—and those leads will be of higher quality and more likely to convert to a paying customer.
Increased brand awareness: When you are consistent in your approach to content generation and publishing, more prospective patients will be brought into the fold, and the awareness of your practice will increase, benefitting from a larger audience.
Your position in the search results will be higher: As we noted, Google rewards websites that present relevant, timely, and updated content to visitors and offers them a better position in search results. While SEO best practices and Google algorithms continuously change, Google has consistently promoted the value of high-quality content.
Your website will increase its traffic: When your website is positioned well in search results, the authoritative voice presented in your content conveys trust, expertise, and thought leadership. Similarly, when you showcase your relevancy, more people will turn to your practice's digital assets when they seek out information about their individual needs—and they will be more likely to give your practice their business.
Consistency is Everything
Formulating a content strategy that impacts your brand and engages the reader is an essential part of any digital marketing campaign. Consistency can span everything from content on your website, social media platforms, email newsletters, and so much more.
At Firm Media, we are passionate about achieving brand-building results through content consistency. Contact us to learn more.