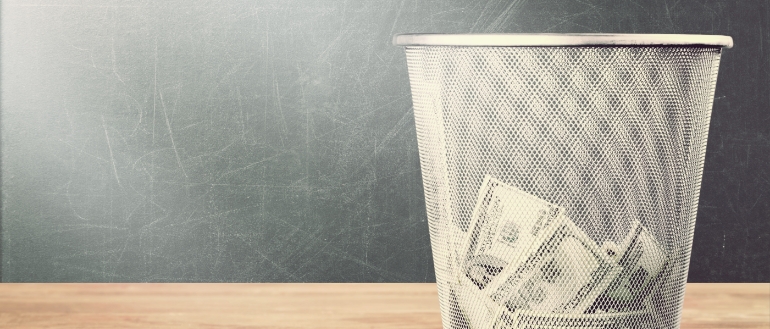 Pay-per-click (PPC) advertising can be a highly effective and quick method for driving meaningful traffic to your website and attracting new patients to your practice. However, your strategy has to be executed correctly and strategically in order to prevent draining your marketing budget.
In this article, we will outline ways patient leads can be generated for your medical practice on a sustainable budget without wasting money.
How Do PPC Ad Campaigns Work?
By targeting certain keywords on a search engine like Google, your medical practice can display a highly targeted ad to a potential patient who is searching specifically for a service or procedure that you provide. PPC ads present your practice with the ability to be featured at the very top of the search engine results pages (SERPs). For this to be accomplished, though, an intentional strategy needs to be developed and deployed by an experienced marketing team to ensure the correct keywords are being used, your budget is being respected, and the correct prospects are being targeted at a specific point in their buyer's journey.
Considering User Intent is Key
User intent is the overall logic and thought process behind a search query—the keywords prospective patients input into a Google search bar are not random; rather, they relate to their needs and goals at that moment in time.
For example, if you provide mommy makeovers and are located in San Antonio, Texas, your prospective patients may be searching for the following:
What is a Mommy Makeover?
Are mommy makeovers expensive?
Mommy makeover surgeon in San Antonio
Mommy makeover surgery near me
Of the four questions, it is likely that you would prefer for your medical practice's ad to be shown for the latter two, as opposed to the first two queries.
Why?
Because the last two bullets are search queries made by a prospect who is much farther along in their buyer's journey—and it is also likely they are in the San Antonio area and looking for a provider.
The first two searches were made purely for the intention of research. While they could indicate interest by a person who is considering a mommy makeover, it is likely the prospect is at the early stages in their research or just beginning to learn about what the procedure entails.
The last two questions are much more likely to result in action, meaning that prospective patient ends up on your website, realizes you provide the service she is looking for, and then reaches out for more information or schedules a consultation.
Conversion is generally the main goal of PPC search advertising. While it is always great to educate your audience, education alone does not grow your practice.
Other Best Practices that Protect Your PPC Budget
At Firm Media, we also follow some other best practices related to PPC advertising when managing a campaign for our medical practice clients, including:
We check and understand the quality score. There is a quality score that is reported for each keyword used in a campaign. This represents an estimate of the quality of the ad and landing page relative to how it's triggered by a keyword. When a high-quality score is present, that means the ad and landing page are relevant and useful to prospective patients who are searching your keywords. This is important for several reasons, but one of the most prevalent is the fact that Google rewards high-quality score advertisers with higher ad positions alongside lower cost per click (CPC). You pay less to acquire clicks and leads, and it is likely that your conversion rate is higher.
We seek to outsmart competitors' advertisements. If you have a competitor who has high-ranking ads, we will actively analyze what they are doing in order to help your ads achieve better performance. The goal is to identify what keywords they are targeting, find out what is effective, evaluate their ad copy, and develop more effective ads for your practice that drive prospects to what you have to offer.
We recognize the impact of mobile on PPC advertising. PPC ads must be optimized to work across devices, and that means desktops, laptops, tablets, and smartphones. While it may be tempting to think that your prospective patients are simply using a traditional computer when searching for information, mobile has the upper hand in search volume. Additionally, there is a "click to call" feature on mobile browsers, meaning the amount of action a user must take to get in touch with you is significantly less when compared to a desktop search. This contributes to higher conversion rates. There are also ways to utilize location extensions to serve your paid ads in the map pack when someone carries out a local search.
PPC Should Not Be a Waste of Time and Money
Your marketing budget is a valuable resource to your practice, and any marketing effort you engage in should be justified and offer a return. PPC advertising can offer amazing results to your medical practice, but it is imperative that you partner with a digital marketing team that is attuned to your individual needs and understands your vertical.
Firm Media would welcome the chance to speak with you about your marketing goals and how PPC could offer a viable opportunity for boosting your practice's bottom line and expanding your patient base.
Reach out to our team of digital marketing experts today and schedule a consultation.