What Were The Results?
Comparing the last 6 months to the first 6 months since his website launched, we are happy to report that traffic to Dr. Sanders's website has increased by over 318%. The largest increase in traffic came from Organic Search, which boasted an increase of over 506%. Dr. Sanders is reporting page 1 rankings for all of his core contractual keywords. After implementing our SEM & Email services, we also saw a 12% and 40% increase in each medium, respectively.
Increase In Organic Traffic
Increase In New Patient Leads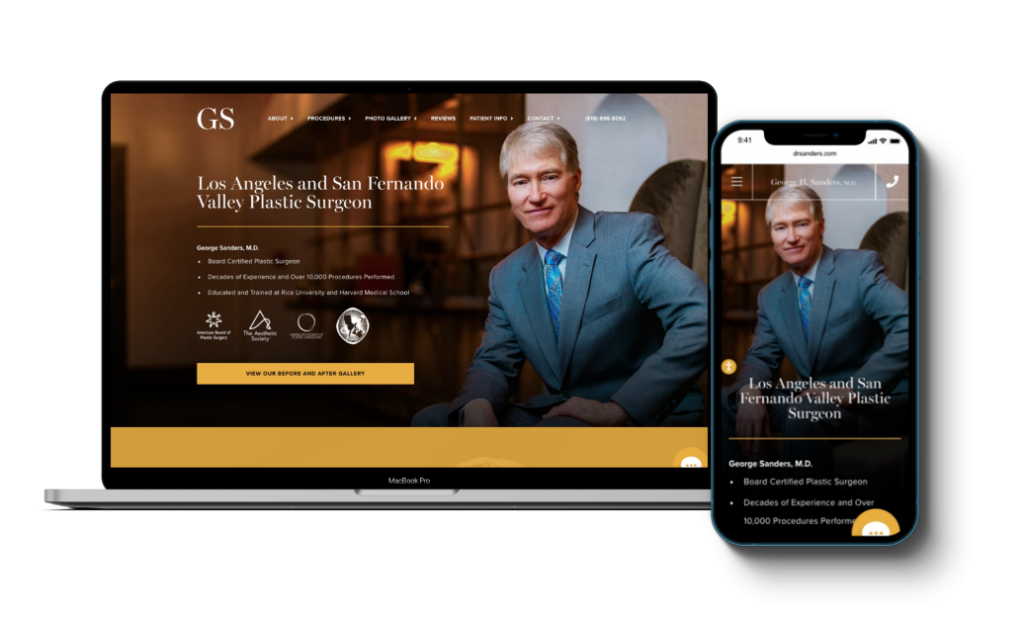 This large increase in traffic increased new patient leads by over 80%! Google Organic leads increased by 102%, Email leads increased by 275% and Google Ads leads increased by 46%.
With a beautiful website full of custom photography, strong organic rankings, an aggressive paid campaign, and dynamic email remarketing, Dr. Sanders has become one of the top options in an extremely competitive market.
To start, they won my business by providing hard numbers that showed how my previous website was underperforming relative to my competitors. As planning began, they immersed me in the process with interviews, had me complete exhaustive questionnaires, and asked me to review their preliminary work on multiple occasions – much more involvement than I had experienced with other companies in the past. When it came to the photo shoot, Firm Media carefully researched several locations and chose a downtown landmark hotel to capture the look and feel of what we wanted to create. The SEO aspect of the site was handled in a similarly meticulous fashion. To top it all off, the staff at Firm Media have been nothing less than exceptional – gracious about my shortcomings, available seemingly 24/7, and truly devoted to serving my needs. And the result? A gorgeous site that performs exceptionally well. I couldn't recommend them more highly."
Dr. Sanders came to Firm Media in 2019 and needed a complete overhaul of his website and digital marketing. Located in Encino and drawing patients from all over the LA and San Fernando Valleys, we knew that Dr. Sanders's website had to be a work of art, and his leads from his digital marketing efforts needed to increase dramatically.