For any digital marketing campaign that aims to drive traffic to a website, the time visitors spend on the site is a critical factor for success. When visitors stay longer and engage more with the content, the chances of converting them into patients increase significantly. In today's digital age, an engaging and informative website is essential for medical practices to attract new patients and achieve growth. At Firm Media, we recognize this need and provide vital resources to help enhance online presence and improve patient education for medical practices.
One such resource is the DigitalBoost Suite, a proprietary toolbox of industry-specific widgets that seamlessly integrate into a medical practice's website. These widgets make websites more engaging and conversion-friendly by providing interactive content that keeps visitors on the site longer and encourages them to take action. By leveraging tools like the Candidacy Quiz, Procedure Calculator, and more, medical practices can set themselves apart from the competition and establish a solid online presence that helps drive growth and success.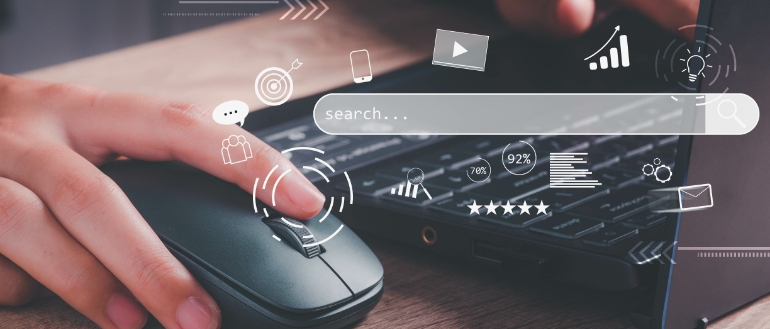 Another valuable resource is the MediLearn360™ by Firm Media, a collection of medical procedure visuals for patient education. These industry-specific illustrations and videos are a valuable resource for medical practices looking to enhance patient education, market their services, and increase lead conversion.
But that's just the beginning! We have exciting plans for the future of MediLearn360™. Soon, we will introduce versions optimized for waiting room TV and chair-side patient education. These visually stunning adaptations will feature high-quality graphics and animations, transforming the waiting room experience into an engaging educational opportunity. Patients can learn about various medical procedures while eagerly anticipating their appointment or during their visit, further strengthening their trust and confidence in your practice.
By providing patients with accessible and informative educational materials, medical practices can enhance patient satisfaction and trust, ultimately improving patient outcomes and retention. The combination of the DigitalBoost Suite and MediLearn360™ resources provides a comprehensive toolkit to enhance online presence, improve patient education, and drive growth.
If you're a medical practice looking to improve your online presence and patient education efforts, consider leveraging the power of Firm Media's DigitalBoost Suite and MediLearn360TM. Contact Firm Media today at (855) 971-2313 to learn more about how these industry-specific tools can benefit your practice and help you achieve your growth and success goals.