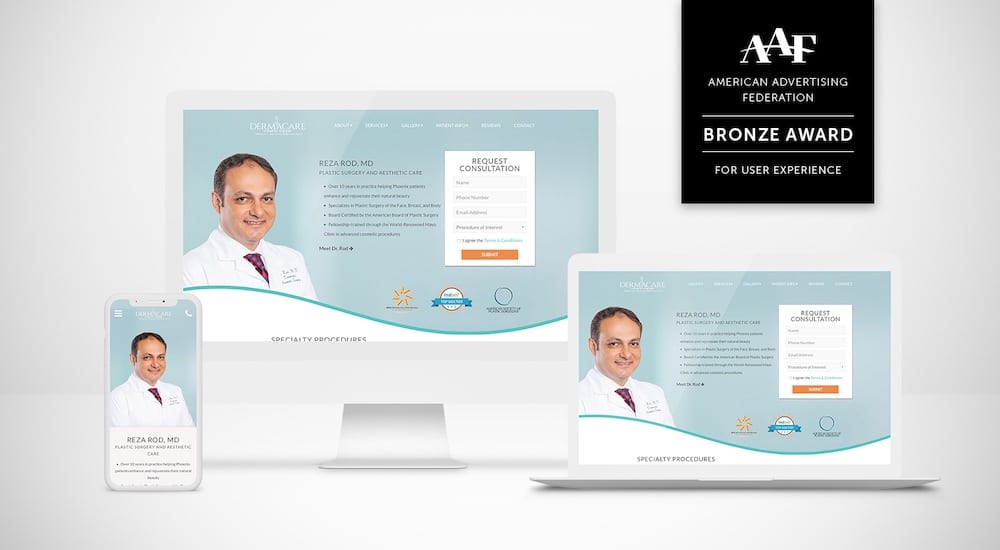 We are always advancing our designs to the next level for our clients as well as ourselves. Our beautiful website for Dr. Rod won a Bronze American Advertising Award for user experience. We incorporated organic shapes with bold call to action buttons, which led to many conversions and page impressions. We were overall very thrilled to show his website to the world, knowing it was performing very well.
One of our big wins from the night was our 2018 Firm Media website winning a Silver American Advertising Award for website design. We, as a team, worked hard on our relaunch and it was very humbling to know it was well received and loved. In addition to our website winning a Silver award, our social campaign for the website relaunch won a Bronze American Advertising Award.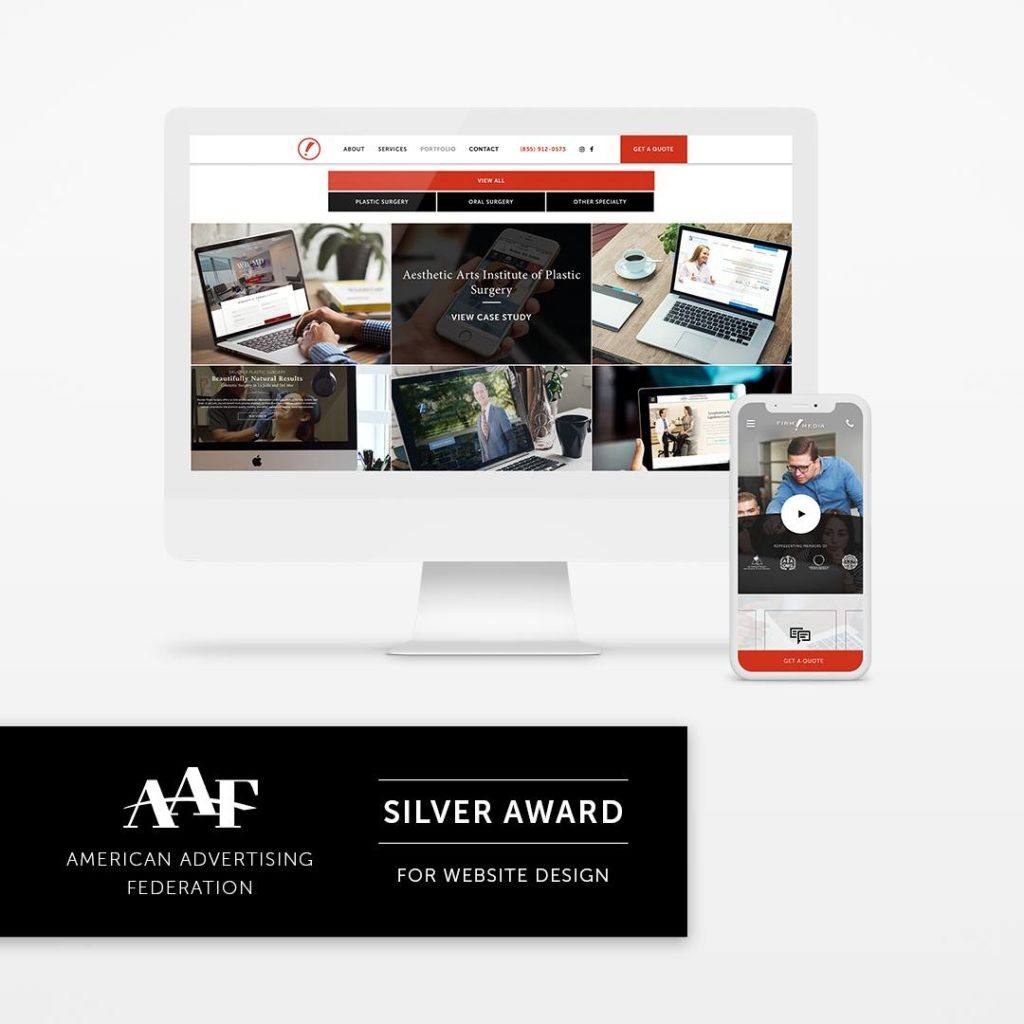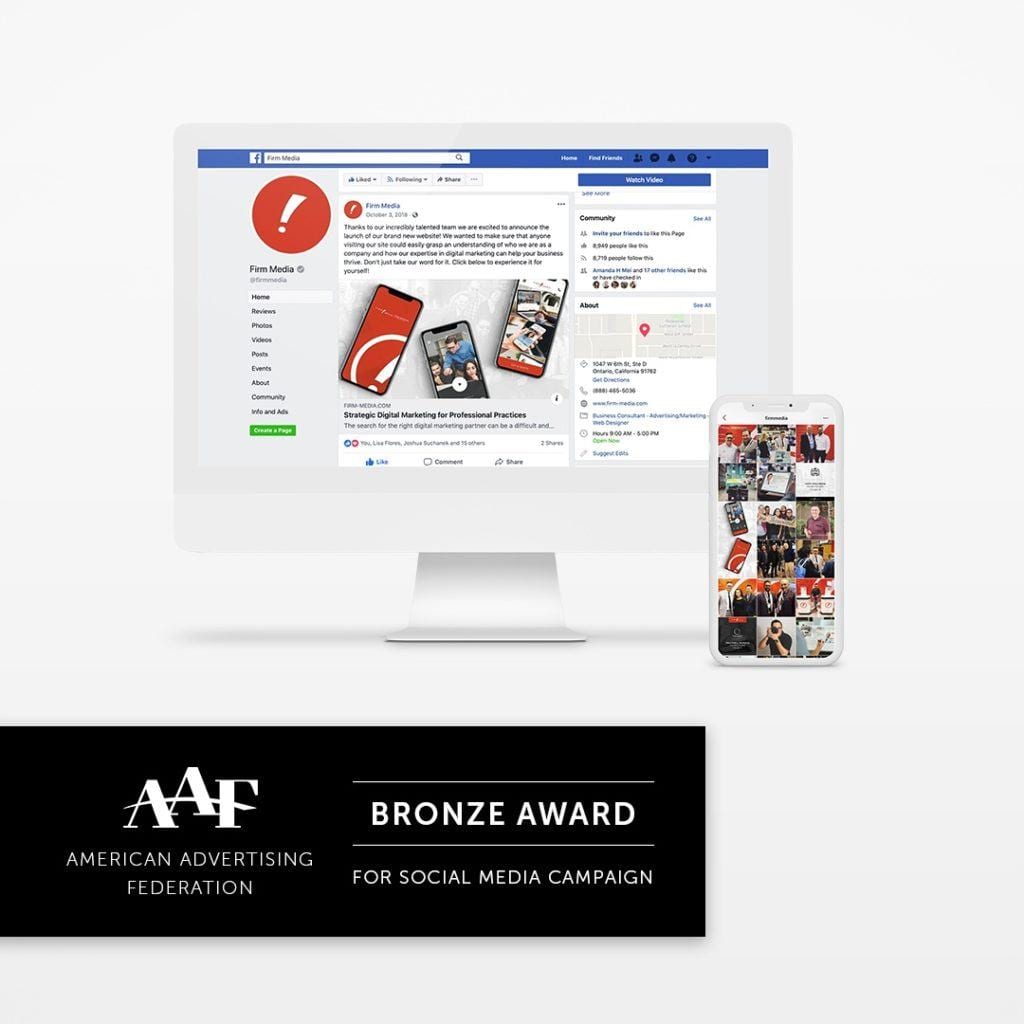 As a company, we are always on the lookout for new design trends and data-driven results. We constantly try to balance form and function when it comes to design, and for websites like Dr. Rod – it showed that creating beautiful websites that are actually functional is more than possible.
As a team, we really valued the entire experience at the gala. We were fortunate enough to talk to many amazing people from all over, ranging in all sorts of industries. Being able to communicate and discuss the latest design trends and the future of design in advertising was eye opening and something we as a team really enjoyed. We always strive to do our best work, and winning a few awards is always a good signifier that we are doing the best work we can. Next year we plan to outdo ourselves and come home with even more award-winning designs!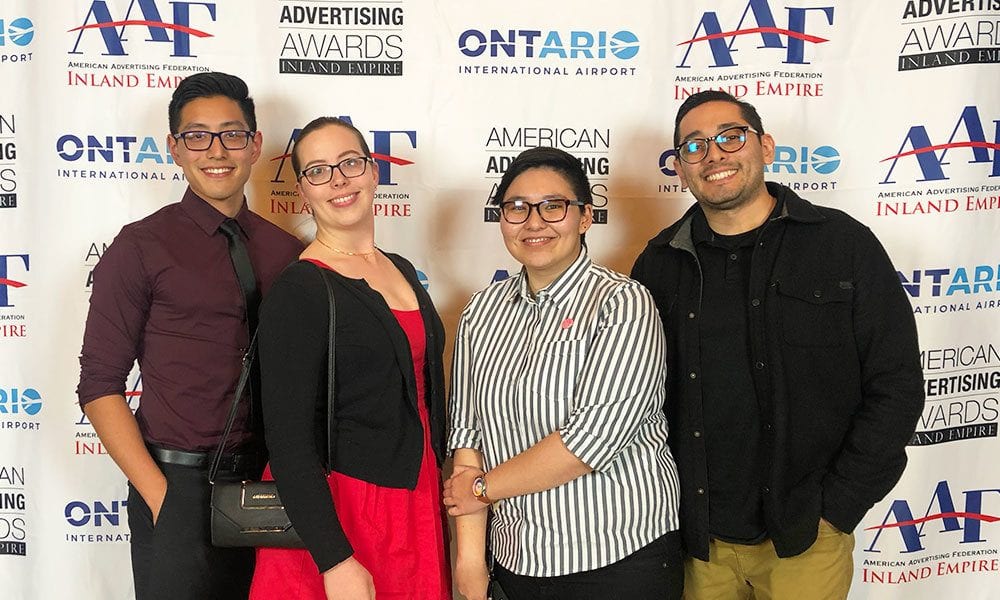 The American Advertising Federation hosts an annual gala where the who's who of the marketing and advertising world can mingle as well as talk about the world of advertising in one place over a fancy dinner and casual ambiance. It's always a pleasure to see new and upcoming creatives show work. Since winning agency of the year in 2015, we have attended the AAF Awards each year, submitting our best work. With each passing year, we won several awards for our work in the medical, dental, and plastic industries ranging from print to web design. This year was no exception, bringing back 4 awards!