Are you ready to up your patient education game and elevate your medical practice? Look no further than MediLearn360™, the new product developed by Firm Media. This innovative patient education solution will transform how you engage, educate, and empower your patients.
Gone are the days of relying on lengthy explanations and complex medical jargon. With MediLearn360™, you can tap into the power of industry-specific medical procedure illustrations and videos, creating an exceptional patient experience. These visuals serve as an invaluable resource, delivering easily understandable, visually appealing, and informative content.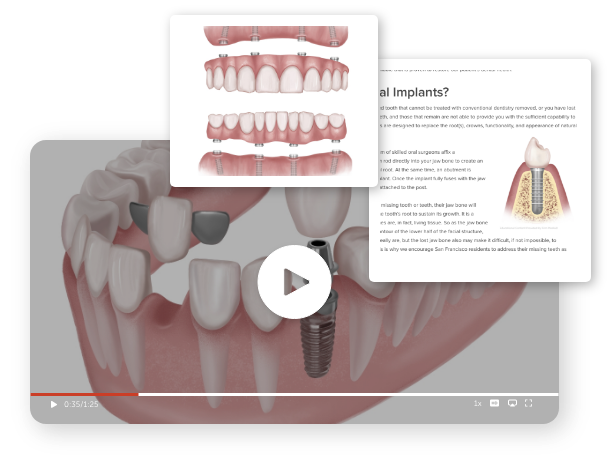 With MediLearn360™, you can:
Access captivating visuals for your website.
Educate patients with medical procedure illustrations and videos.
Attract new patients with visually appealing content.
Increase lead conversion through longer website visits.
Establish your practice as a trusted authority.
Improve patient understanding of procedures.
Boost patient satisfaction and trust.
Experience increased website conversions and retention.
---
Coming Soon: Transforming the Waiting Room Experience
But that's just the beginning! We have exciting plans for the future of MediLearn360™. Soon, we will introduce versions optimized for waiting room TV and chair-side patient education. These visually stunning adaptations will feature high-quality graphics and animations, transforming the waiting room experience into an engaging educational opportunity. Patients can learn about various medical procedures while eagerly anticipating their appointment or during their visit, further strengthening their trust and confidence in your practice.
By providing patients with accessible and informative educational materials, you'll witness a remarkable boost in patient satisfaction and trust. With MediLearn360™, you'll experience increased website conversions, improved patient relationships, and enhanced retention. It's a win-win situation for both your practice and your patients!
---
Revolutionizing Patient Education
Don't miss out on this great new patient education solution! Take the first step toward transforming your practice today. Contact a Firm Media senior marketing consultant and unlock the full potential of MediLearn360™. Together, we can revolutionize patient education, empower your patients, and drive the success of your practice.
Call (909) 395-3615 or contact us online to learn more about MediLearn360™!