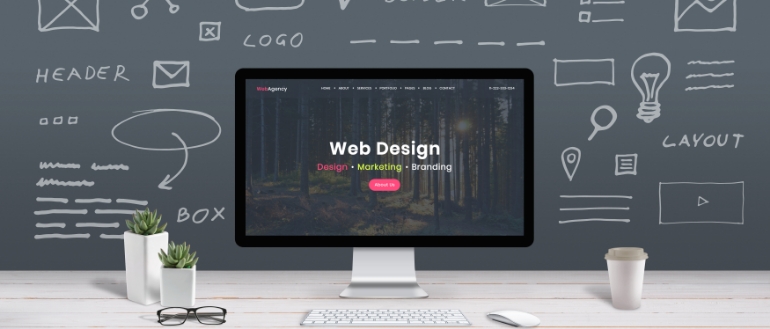 The field of medicine is constantly evolving—new technologies and treatments emerge just as patients' needs change. The same is true about the field of digital marketing, and specifically medical website design. It is necessary to realize that your website should be considered a living piece of marketing collateral—and you must remain aware of signs that could cause your medical practice to look dated or even irrelevant online.
Here are five key signs that could indicate your website needs a redesign.
When Is It Time for a New Medical Website?
One of the most steadfast principles in digital marketing is that a website is one of the most powerful marketing tools for any medical practice. Here are 5 reasons to consider redesigning your current website:
1. Your Content is Outdated.
Are you conveying information about treatments that were cutting edge five years ago? Or are you faced with wanting to update your content, but that task alone is tedious, or you are unsure how to navigate your website's back-end? Older websites sometimes present complicated interfaces that are anything but user-friendly. By opting to build your site on a platform such as WordPress, you will improve your ability to update your content, speak about treatments that patients are interested in right now, and in turn, also make your site more search engine friendly.
2. Stock Photography is Making Your Practice Impersonal.
When a prospective patient visits a website, they want to understand what that practice values and how they interact with their clients. Suppose your website uses old and irrelevant stock images (that may also be used by your competitors and across the Internet). In that case, patients may leave your site searching for another practice that offers a more personalized feel. Therefore, it is important to ensure your website features high-quality photos and videos that showcase your practice, staff members, and office setting. You are more likely to drive patients through your doors when they feel like there are real people waiting to welcome them.
3. Your Website is Not Optimized for Mobile.
Today, mobile accessibility is more important than ever before. Over 50% of all healthcare-related searches are conducted on a mobile device. If your website is not mobile-friendly, it will not be featured in mobile search engine results pages that are served to prospective patients. Most people are simply not searching the Web on a desktop or laptop anymore. Your website must appeal to mobile and tablet users and be easy to navigate on all devices.
4. Your Website is Not User Friendly.
If prospective patients feel confused or cannot find the information they are looking for when they visit your site, then there is a high probability that they will leave just as quickly as they arrived. When visitors land on a medical practice's website, they are typically seeking out specific information. Users should be able to navigate your site intuitively and not have to hunt down information. Therefore, ask yourself how many clicks a visitor must make to get the information they desire.
5. Google Cannot Find Your Practice's Website.
In today's highly competitive healthcare landscape, Google and other search engines need to be able to find your website easily when a user searches for specific keywords related to the services your practice provides. If your site's SEO has not been updated or is non-existent, then it is likely that Google will not know how to index your website, and you will be passed over when a prospective patient is looking for a medical practice to fulfill their needs.
Get a High-Quality Medical Website Today
Technology changes at such an incredible rate, and it is very easy to get left behind. This is especially true when you are focused on operating your medical practice and achieving positive outcomes for the patients who put their trust in you.
If your website was created more than five years ago, it might be valuable to partner with a website design company like Firm Media. Our team of medical website design experts is here to help ensure that this important digital asset is working as your 24/7 salesperson and driving new patients through your practice's doors.
We encourage you to reach out to Firm Media today and schedule a one-on-one consultation. Our team looks forward to partnering with you.