Sugar Land Medical Spa, led by Dr. Kimberly Evans, a distinguished board-certified OB/GYN specializing in cosmetic gynecology, offers a range of women's healthcare, sexual health, and cosmetic treatments. Dr. Evans recognized the importance of a strong online presence to connect with her target audience and sought to enhance her practice's visibility and attract more clients.
Increase Overall Visibility
Increased in Organic Traffic
Increased Overall Organic Visibility
41% increase in overall visibility in search engine results. 122% Increase in organic traffic resulted from the improved visibility.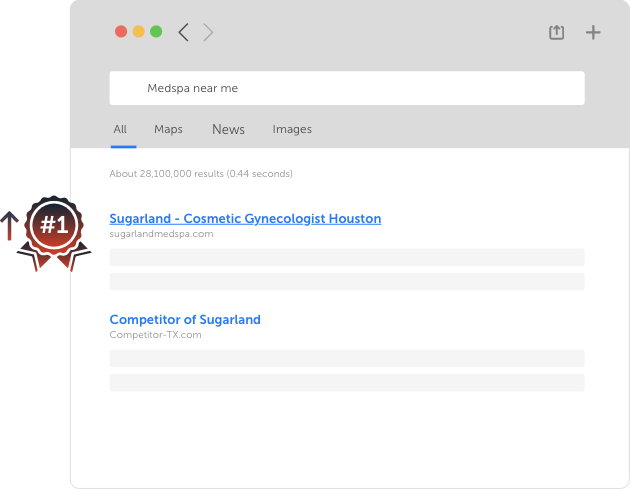 Targeted keywords achieved page 1 rankings 
Positions increase, equivalent to nearly 2 pages
Page 1 Rankings in Google
73% of all keywords are on page 1 – 73% of Sugarland Medical Spa's targeted keywords successfully secured first-page rankings on Google, strengthening their online presence and enhancing visibility to prospective clients actively seeking their services within this specialized market.
Improved Average Position
The average keyword position has improved by 20 positions overall – 2 full pages in search engine results and is staying steady over their lead competitors.
Surge in New Patient Leads:
The new lead volume has seen a year-over-year increase of 161%, thanks to a blend of organic SEO optimization and efforts in Pay-per-click campaigns.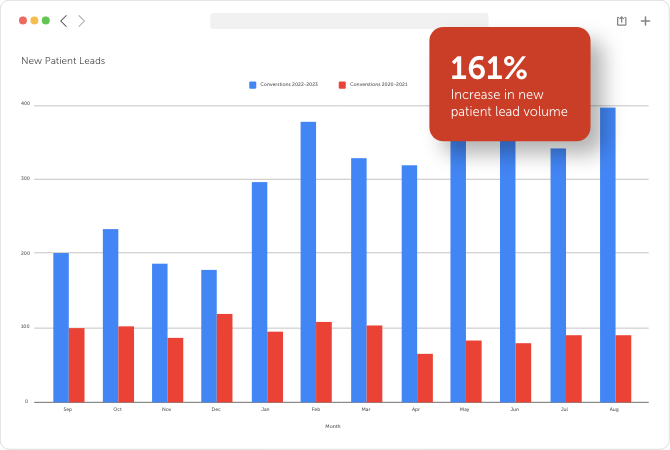 Pay Per Click Success:
See how we accumulated 186% MORE conversions in 1 year.
After conducting research, we recommended increasing our monthly budget by a modest 38%. This strategic adjustment resulted in a remarkable 186% increase in conversions due to the significant boost is made to our impression share.
Based on our research, we recommended raising our monthly budget by just 38%.
To get a higher impression share and it led to 186% more conversions.
PPC Ad Spend
The increase in ad spend not only led to an increase in leads, but also a decrease in cost per conversion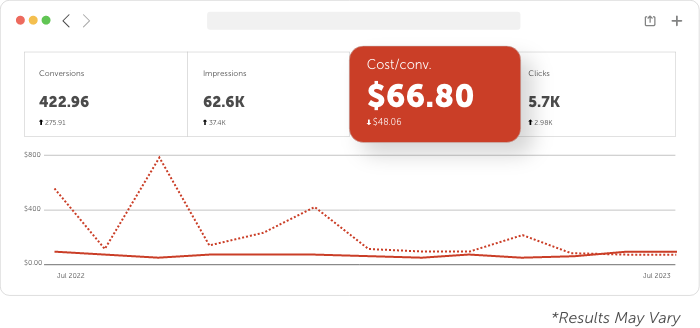 Social Media
Sugar Land Medspa's social media channels boast remarkable brand consistency, featuring a compelling blend of patient education and personalized content. The active engagement of our office in gathering and sharing photos and videos has driven substantial growth in our social media statistics:
Increase in Profile Clicks to the Website