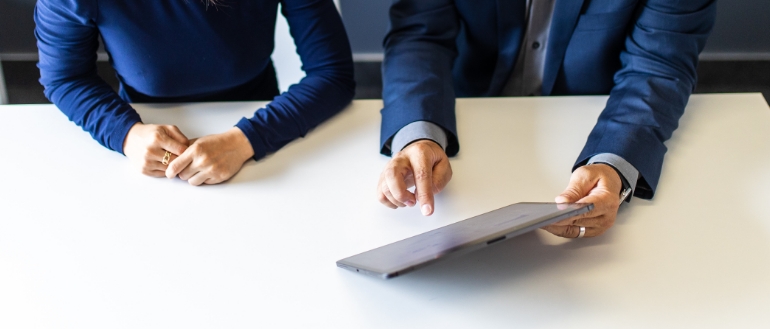 The COVID-19 pandemic has been an incredible time in our history. It has kept all of us indoors and secluded while at the same time driving us online and completely changing the way we use the Internet. The pandemic pushed many companies, including medical practices, over the technology tipping point when it comes to how businesses operate.
Here is a list of the technologies we have deployed to allow our medical and dental clients to improve their web interactivity during a time of great uncertainty.
Going Digital in the Time of COVID
Interestingly, many medical practices experienced a boom during COVID. Since people did not have to go into an office every day, many recognized they might have more of an opportunity to recover from a procedure privately while sheltering in place and working from home. The need for medical practices to respond, connect, and interact in a digital environment with patients and prospective patients became more important than ever.
At Firm Media, we consulted with our medical practice clients, evaluated their current functionalities, and developed solutions to help them thrive in this new digital business environment. We focused on the implementation of the following technologies:
Virtual Consultation Forms: Even before the pandemic, virtual consultation forms were on the rise amongst medical practices. We recognized that it was important for our clients to streamline their patient intake process, so we worked to re-create electronic versions of all applicable forms and documents so that patients could easily, effectively, and confidentially provide all necessary information prior to an office visit. This allowed our clients to spend more time with their patients and less time managing paperwork. Many clients actually decided to keep virtual consultations because it allows them to quickly filter out people who are not really interested or are bargain hunting.
Improved Autoresponders in Contact Forms: Time is of the essence when a prospective patient initially contacts a medical practice. We wanted to ensure that our clients could not only capture leads during this time of uncertainty but also convert them. We implemented new and improved autoresponders that were connected to our clients' contact forms, enabling prospective patients to feel confident that their inquiry was received and would be answered as soon as possible by an office representative. Additionally, the autoresponders encouraged additional interaction through the practice's social media accounts and other digital assets.
Pertinent Information Regarding COVID-19 Regulations: Communicating that a patient's health, wellness, and safety are central to a medical practice's mission has never been more key than during the pandemic. We added additional hello bars and messages throughout our clients' websites to be proactive about how the medical practice was approaching COVID-19 regulations and the safety precautions and rules that were in place to maintain patient safety. We wanted to guarantee that patients and prospective patients felt that they could trust our clients to protect them.
Chat Script Integration: Seeking to make certain that our clients' websites were interactive and engaging, we also began integrating chat scripts to allow website visitors to begin a conversation with the medical practice without having an office representative physically man the site. Integrating a conversational marketing strategy by way of a chatbot allowed new leads to be generated for our medical practice clients, improving conversion once a team member responded to the inquiry.
Keeping Your Medical Practice Open & Operating
We are passionate about helping our medical practice clients succeed in all of their digital marketing efforts. Devising new strategies in the face of the pandemic was a challenge that we eagerly rose to meet—and conquer.
As soon as the first lockdowns began, we focused on strengthening our marketing strategies and generating more leads for our clients. Our goal was to encourage their patients to embrace remote and virtual consultations to keep their business operating.
We received a very positive response from our clients in relation to these efforts. And we are pleased to know that it assured them that we had their back during these trying times.
For more information about how we help medical practices with high-quality, lead-generating digital marketing, reach out to Firm Media today.