Why is Social Media Important?
Social media isn't just about being Miss Congeniality.
It's not a popularity contest.
It's about establishing authenticity and trust.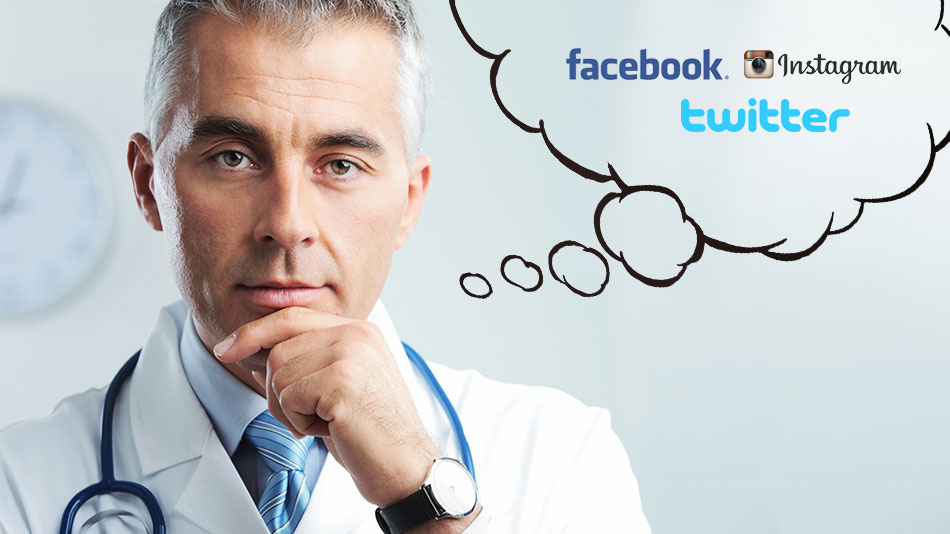 The true value of what we do for social media is to give your potential and existing clients a sense of what happens behind the scenes of your practice. It puts a face to the people they are entrusting their life and health into, and that helps build long-lasting relationships between you and your clients.
Of course, there is little evidence that more followers points to more business, but perception often influences reality. When your social media accounts look like the vast dusty plains with the occasional tumbleweed rolling through, it definitely leaves a negative impression.
With the advent of social media, we find that people are checking out a practice's social media accounts more often than not after visiting the website.
Why?
To see if it has anything to hide.
After all, if there's nothing to hide, then why stay secluded from the Internet?
Maybe all the staff in the practice just values their privacy.
But their digital leads aren't going to care. They'll just head over to the next best choice, who is willing to be more personable.
How Does an Active Social Media Page Help My Practice?
Whether you are running an oral surgery practice or plastic surgery practice, when your potential clients visit your social media and see your pictures, not only will they see the professionals behind the work being done, they become familiar with your staff, your practice, and get an idea of what it would be like to be your client.
We establish your quality of work with before and after photos.
We demonstrate your authority in your field with pictures of your certifications, the speaking event and conferences you attend, organizations you are involved with, and the type of equipment you work with.
And most importantly, we show your potential clients the kinds of people they can relate to and trust, building that relationship with them before they even set foot in your practice.
Very Few People Appreciate "Salesy" Content
People don't want to be sold to. They want to find someone who cares about who they are, so that they know they're getting the best help possible from you.
They want to see whose hands they're putting their wellbeing into.
And they'll believe it when they see it.
So give them a story. Show them who you are.
Are you focused on keeping up with the latest developments in your specialty in order to provide the best services to your clients?
Are you a loving parent who is devoted to his family and embraces all aspects of health by exercise and meditation and yoga?
Are you a food connoisseur who appreciates fine arts and culture?
Are you passionate about connecting with people and working to benefit your community through your philanthropic efforts?
…Or are you like that one relative who shows up for holiday celebration, eats all the food, goes on a rant or spiel about their latest business investment like a used car salesman, then leaves without a single word until next year?
(Because that's fine, we can still make you look awesome if you let us help. We'll even send you a shot list of the kinds of pictures we're looking for.)
On social media, we don't convince. We connect.
And it's as easy as…
Point.
Click.
Share.