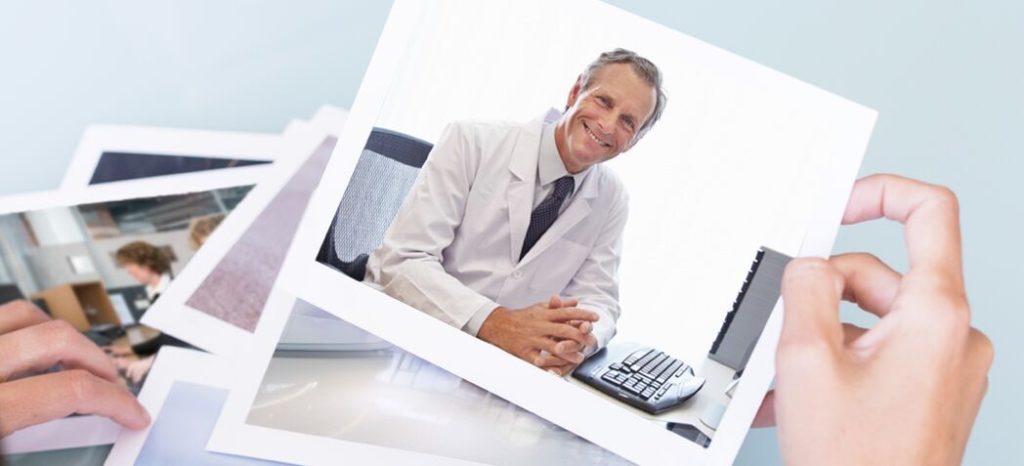 In the first part of this three part RealSelf optimization series, we will be covering photos, both cover photos and before & after photos. As many of you already know, one of the biggest driving factors in a patient's decision to choose you as their surgeon is before and after photos. But how many should you upload? What procedures should be uploaded? And what about cover photos? What should you upload for your cover photo?
All of that and more is covered below.
Cover Photos
RealSelf recently introduced the ability to add cover photos to your profile. These cover photos are a great way to show off your practice and branding. The problem is, most doctors are not uploading the right kinds of cover photos. The biggest mistake is uploading photos of your empty waiting room. While you should be showing off your office so patients know what to expect when they walk in, you shouldn't have the office empty in your cover photos. You don't want to convey a feeling of emptiness right off the bat. Also, if no staff members are in the photos, how are patients going to know who they are talking to?
Our recommendation is to upload your office photos, but make sure you have friendly, smiling staff in the photos. Or, make sure there is some kind of action happening in the photos. You want your patients to have a comfortable experience not only in the operating room, but also as they browse all of your web assets. Having smiling staff and a clean office in your cover photos can help accomplish this.
BONUS TIP: When you are uploading your profile picture, make sure that you are uploading a photo of yourself in a lab coat. According to RealSelf studies, 70% of users prefer a doctor in a lab coat as opposed to a nice suit and tie.
Before & After Photos
As everyone in the plastic and cosmetic surgery space knows, before and after photos are critical to the conversion process. Since this industry focuses on aesthetics and looks, it makes sense that photos would be one of the biggest driving factors in a patient's decision to contact you.
When you're uploading before & after photos, make sure you're uploading your best work (we know, that's a given). Don't just upload every photo you have ever taken. You should focus on quality, not quantity. According to RealSelf, patients want to see as many as 10 before and after photos on a given procedure before they make their decision. Our recommendation would be to upload 15-20 sets of your best work on the procedures you want to be found for in RealSelf. You do amazing work, so let your potential patients see it!
BONUS TIP: If you're doing any Spotlight advertising, make sure you have the appropriate amount of quality photos for the procedure you are advertising. You don't want to advertise a procedure, have a patient visit your profile and not see photos related to that procedure (or very few photos related to that procedure). So when choosing your Spotlight campaign, make sure you have the right amount of photos to help support the advertising.
It's not only important to upload all of your best work, but it is also important that you provide as much info on the photos as possible. RealSelf gives you the ability to input various types of information (treatment, age, details, etc.…). Always be as thorough as you possibly can when filling out descriptions because RealSelf is a community where patients are seeking information. Giving them as much information as you can is in your best interest. It positions you as an expert in your field and also gives the patient the information they need to make an informed decision.
BONUS TIP: Don't have time to upload photos? No problem! RealSelf has a service where they will upload 50 sets of your photos for $95.
Check back soon when we cover our next optimization topic, Q&A.