This post is for companies who have never launched an internet marketing campaign before and are interested in measuring the success of their efforts as well as converting a larger percentage of new visitors that their campaign will attract.
#1 Measure Before So You Can Measure After
Make sure that you have metrics in place before you run your campaign at least one month before launch. This will allow you to compare the before and after of your efforts. All marketing is a test to see what works and time and money is being spent to increase traffic, if you are able to see that your marketing dollars are working in a positive fashion, you will be in a better position to continue the investment toward your marketing program.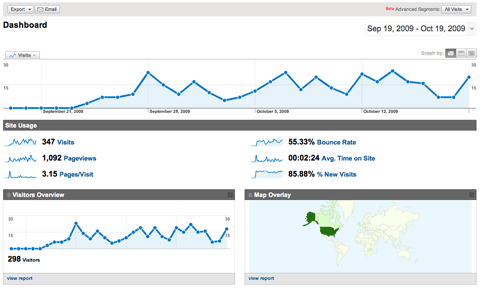 Many people prefer Google Analytics for this purpose, as it is a free alternative to higher priced analytics software and gives you a complete solution to track visitors, trends, time spent on-site, and page views. At Firm Media, we use this as well as proprietary tools to measure which campaign people are coming from, which campaign is converting visitors, and most importantly which campaign to stop so we can invest those marketing dollars in the campaigns that are working.
#2 Create Compelling Content
Now is the time to revisit your site content and make sure that it is structured to answer all questions that visitors might have about your business or product. More and more people are doing their research online to compare businesses, products, and services. Your website should be like a full time salesperson. FAQs are a good way to preemptively answer any and all questions that might create a conversion.
We understand the need for compelling content for human traffic as well as targeted content for search engine ranking, we employ copy writers who are versed in writing copy for successful campaigns. This content should be descriptive, informational, and detailed. More words are better than less for this purpose as you are trying to give your visitors the same type of information that your sales team would give at a formal meeting.
#3 Make Sure that Your Website is Professionally Designed
The internet is an amazing place as it is the new "location, location, location"; however, you are the one who determines the location. Through design you can create a virtual Rodeo Drive and compete with even your largest competitor. You might want to consider hiring a graphic designer who has a strong web design background to help you brand your website to align with your demographic. Great design is critical in building visitor trust, if your site appears to be "low budget", it can only hurt you.
Our designers are well versed in traditional branding as well as web design which means that your website will not exist in a vacuum. Our designs incorporate your current brand image to make sure that the promise the website delivers aligns with the product or service that you offer.
The first impression is crucial in web design as you typically only have around 7 seconds to convey the importance and authority of your company. The two examples below compare two office furniture sites.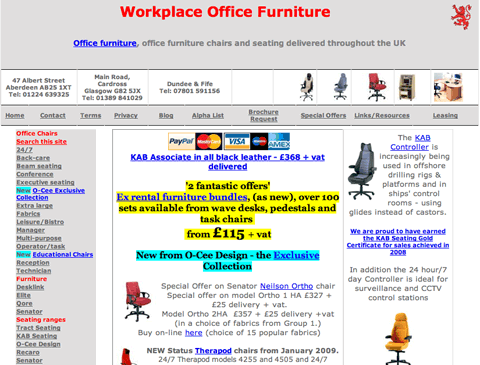 Workplace Office UK's website
Amateur logo styles
Conflicting colors
Ambiguous navigation
Low budget photography
Poor structure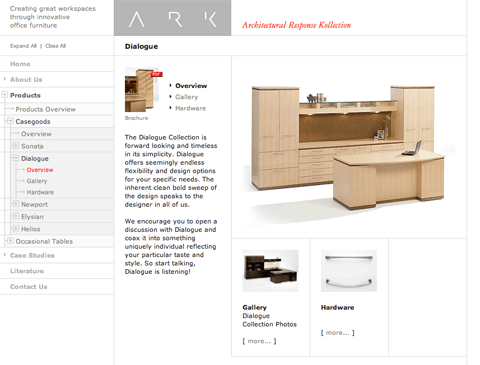 Architectural Response Kollective's website
Well-defined navigation
Subtle color scheme
Attractive lines and shading
Professional photography
Intuitive structure
In an upcoming post, I will write about how to hire a web designer as well as how to be a good web design client.
Stop by our Website: www.firm-media.com
Follow us on Twitter: @FirmMedia