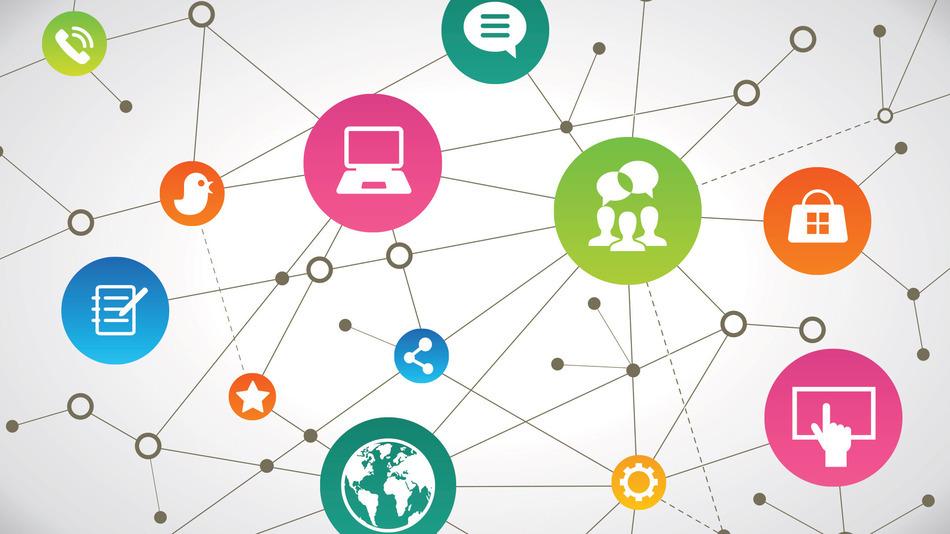 Photo Credit: Mashable.com
Americans spend more time on social media than any other Internet activity (including email!). Still, not every professional practice truly understands why it's important to authentically connect with the public.
At Firm Media, our social media team works closely with a variety of professional practices throughout the country, and this is what we know for sure: social media is a necessary component of your marketing campaign!
The online world is not a separate entity anymore
We are so plugged in these days. Hopping on the Internet to communicate with others has become just as common as picking up the phone or texting someone; it is part of our routine. Making sure that your business exists among society's normal routine should be a given.
The last thing you would want to hear from a potential client is: "I tried to look up your practice on Facebook and I couldn't find anything." Embarrassing? Maybe. Poor modern-day business practice? Definitely.
Your target audience uses social media for research
Remember the days after encyclopedias were "old" and websites were the go-to source for valuable info? These days – people want information and interaction right away; that is social media. Even information that requires more than 2-3 clicks/swipes can be seen as inaccessible.
Traditional marketing materials are important to have on-hand at your office, but your investment in Facebook, Twitter, Google+, and Yelp campaigns are equally important. Making yourself accessible to your entire target audience keeps you at the top of your game by being involved in social media. The privacy of your professional practice is not being invaded; rather, you are creating greater visibility for your business. Hence, having a strong social media presence provides a greater opportunity to convert "likers", "tweeters", and "yelpers" into prospective clients.
Questions from interested users will force you to evaluate your business goals
Social media interactions have a way of revealing the most positive aspects of your business, but it will also reveal any problem areas your practice may be experiencing with clients or internally.
Is your customer service team effectively helping your clients? Are your office hours appropriate? Do you need more staff? Once your social media campaign is active and users are commenting on your posts, it is natural for questions like these to arise. This is a good thing! This means that people are paying attention, showing interest in your specialty, and seeking answers so they can make the best decisions.
When you are easily accessible via social media, people are more likely to reach out and bring items to your attention that you may not have truly considered before. This creates an opportunity for your practice to respond to users quickly, showing you truly care about concerns and comments.
According to CeBit, "71% of consumers that receive a quick brand response on social media are more likely to recommend that brand to others." Yes – your professional practice is a brand.
What about mobile users on social media?
The online world is not only stuck to desktop computers or laptops. Social media is accessed primarily via mobile devices. Business Insider reports, "60% or so of social media time is spent not on desktop computers but on smartphones and tablets."
If you're already immersed in social media and can happily nod your head to these points, then now is the time to think about your role in your social media campaign. Here are some ways you can help us engage with your audience more effectively:
Take candid photos in the office and at events, then be sure to send them to your social media representative.
Alert us to your involvement with an industry event.
Let us know about any changes to your hours or staff so we can create posts to keep your audience in-the-know.
If you run your own social media campaign, don't forget these elements that can help you interact with your followers.
No matter who runs your campaign, remember that business pages still require a genuine personality. Users feel most comfortable getting involved with a social media page when they believe there are real humans on the other end. This is how your professional practice will stand apart from the rest.
Ready to invest in social media in a more meaningful way? Contact our team at 888-465-5036. We look forward to helping you explore your digital marketing options.